All Coin Sorters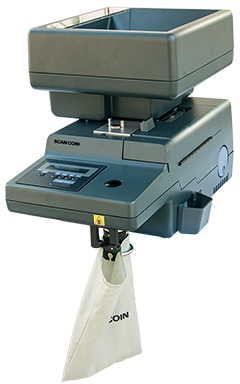 Overview
SuzoHapp SC-3003 Coin Counter
The SuzoHapp SC-3003 is one of the best coin counting machines on the market today, with robust features and construction, and stellar performance. This high-capacity commercial coin counter provides the high throughput and reliability that thousands of businesses depend on for their high-volume coin or token operations.
The SuzoHapp SC-3003 coin sorter has been meticulously engineered to count and sort large quantities at a fast rate, ensuring efficient and reliable counting of coins or tokens. Its high capacity — up to 3,500 coins per minute — makes it a popular commercial coin counter and sorter for banks, cash centres, vending operations and many other applications worldwide.
The SuzoHapp SC-3003 features an auto-stop when the last coin has passed, and a non-volatile memory which allows storage of the counted coins. The automatic off-sorting of smaller coins lets you separate mixed denominations, and the system is easy to reconfigure as needed, with configuration handled in software.