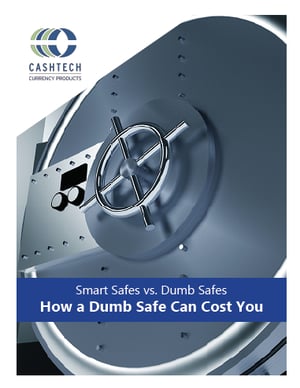 In the face of new payment methods, cash might seem old-fashioned. The devices you use to manage your cash and keep it secure shouldn't be.
Thanks to new technology, security standbys like the safe are getting a facelift for the 21st century. Smart safes are leaps and bounds ahead of their predecessors, and they can offer your business so much more.
In fact, sticking with a traditional could actually be costing your business more than you bargained for. Just how different are smart safes from their "dumb" cousins?
In This Whitepaper, You'll Explore:
● The differences between smart safes and "dumb" safes
● How smart safes improve security
● The added benefits of smart safes
● Why outdated safe technology could cost you more
Download this whitepaper now and discover why it's time to make your safe work smarter, not harder.