All Coin and Note Recyclers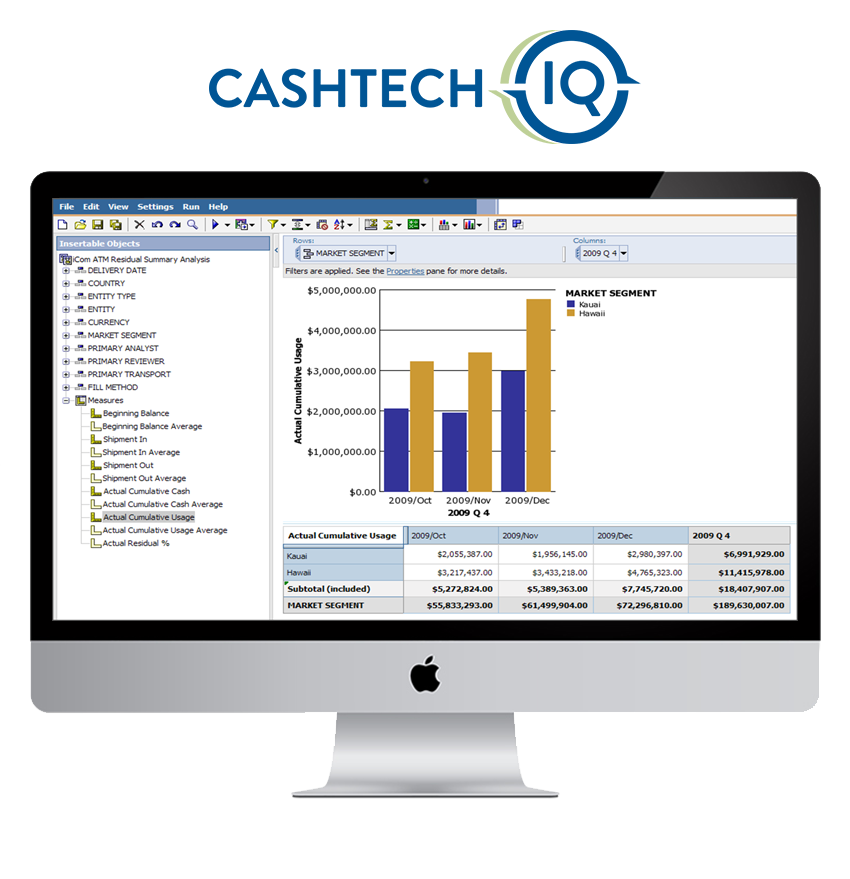 Overview
CashTech IQ
CashTechIQ is a cash management software solution that can be integrated into any smart safe or cash recycler to give you greater visibility into your cash. This software solution enables you to track, manage, and report on your company's cash in real time, from anywhere.

Administer cash orders and remote deposits, as well as remotely control, manage, and measure each location's performance to gain valuable data about your company's performance. Real-time visibility, reporting, and analytics capabilities will give you greater control over your business's cash, enabling you to make more informed decisions, save time, and reduce labor.

Cash forecasting gives you insight into cash trends, so you know how much cash you need on hand at any given time. This can increase business efficiency and cash flow by reducing your required cash supply in the device. With CashTechIQ, you'll also receive real-time fraud alerts on discrepancies and cash deposits, which can help reduce liability, shrinkage, and employee risks.

Provisional credit for US customers can enhance cash flow while CIT services can also reduce armored car and bank fees.
Specifications
| | |
| --- | --- |
| Real-time dashboards with machine, cash and user status | X |
| Real-time machine error notification | X |
| Basic reporting for machines, cash, users and transactions | X |
| Configure and modify machines, users and sites | X |
| Multi-language supported | X |
| Advanced reporting and analytics | X |
| Real-time alerting via email and SMS | X |
| Centralized machine user management | X |
| Advanced user permissions | X |
| Support for selected third-party devices | X |
| Retail cashier balancing including POS integration | X |
| Retail operations dashboard | X |
| Service Level Agreement | X |
| Deposit Manager | Configurable device alerts and notifications; easy online access; enterprise-wide visibility; custom reports to simplify reconciliation, manage CIT SLAs, etc. |
| Order Manager | Omni-channel order placement; balance availability checks; integration with all major armored carriers; order limits by location and customer; email receipts |
| Remote Manager | Software and firmware update; user maintenance; configurations; audit and log files; Automated, customized email reports to PDF, XLS, HTML, Word |