Cash Automation Solutions
In the new and expanding world of cash management, keeping up with technology is a strategic necessity. But with dozens of product configurations available to automate your cash management processes, making the right investment for your business can be challenging.
CashTech can help you navigate the market to find the right cash handling, storage, and automation technology for your business needs. We'll partner with you to help your business evaluate the leading cash management solutions, and choose the technology promising the best ROI.
Cash Management Systems for Every Use Case
Our cash management solutions automate all your currency processes, reducing labour and shrinkage, and improving cash flow. We provide currency handling equipment from the counter to the cash room, including smart safes, cash recyclers, and currency counters and sorters.
All solutions have reporting capabilities as well as online reports accessible at the head-office level through a secure customer portal. Solutions are secure with individual logins and permissions.
Whether you engage an armored car provider or take the money to the bank yourself, CashTech will provide you with the right cash management system for your needs.
COMPLETE CASH MANAGEMENT PACKAGE
Manage your company's cash the smart way with the CashTech Complete Cash Management Package. With all-in-one cash management hardware, software, service support, and training, it's never been easier to implement and manage a smart safe or coin and note recycler system.
VIEW PACKAGE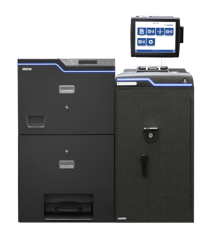 COIN AND NOTE RECYCLERS
Our solutions reduce manual cash handling and touchpoints significantly through the use of leading-edge cash and coin recycling technologies from industry leaders such as SUZOHAPP and Tidel. Coin and note recyclers won't just save you time but also boost accuracy and security, preventing errors and missing funds. With real-time visibility into your organization's cash flow, coin and note recyclers also help with strategic decision making.
View All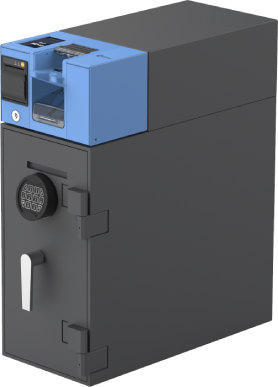 SMART SAFES
Smart safes are designed for organizations requiring a reliable, secure, and auditable solution to deposit their cash throughout the day. These automated cash handling solutions eliminate the burden of manually recording and reconciling cash. That means lower labor costs, improved operational efficiencies, and reduced risk.
View All