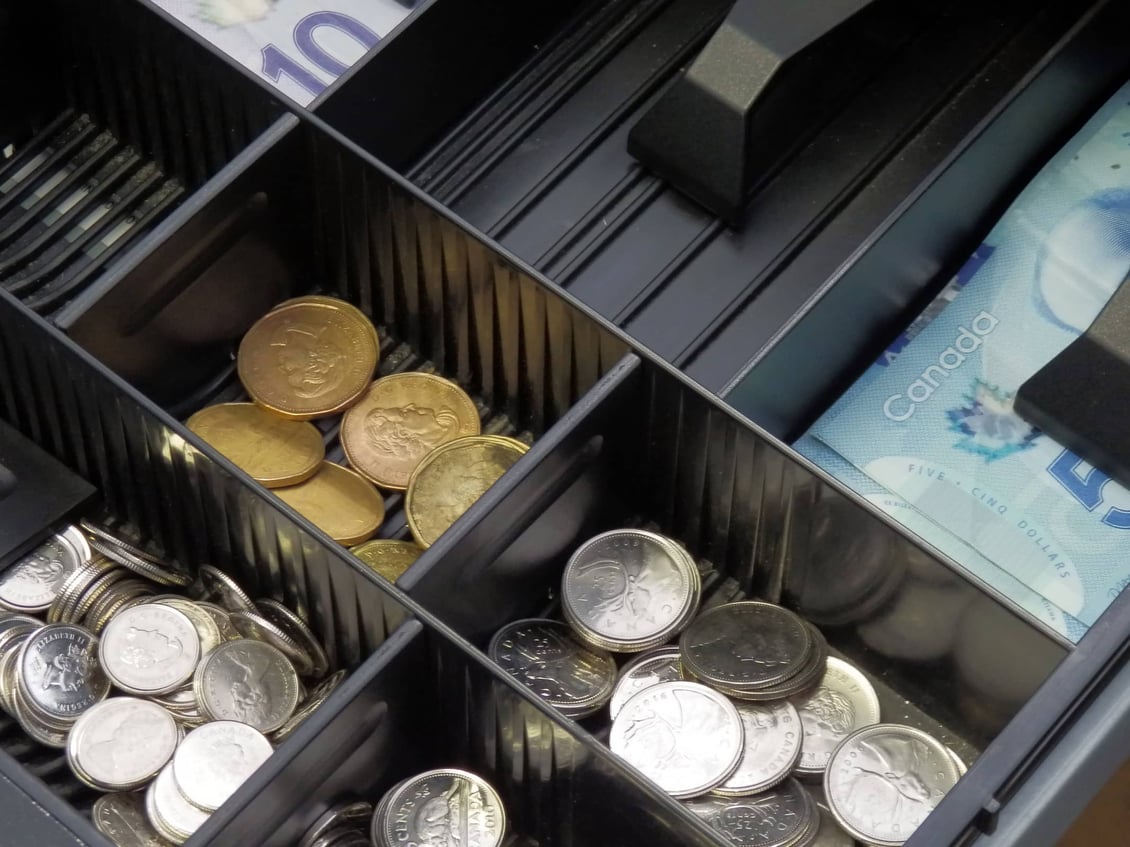 Some people have said cash is going to disappear in the next few years. If you actually look at the numbers, though, you'll see this is far from what's really going on.
$17.50
The average value of a cash transaction in Canada.
(itbusiness.ca)
Of Canadians worry about the security of non-cash payments.
(Businesswire)
$10 Billion
The amount Canadian businesses spent on accepting all forms of payment.
(Moneysense)
51%
More than half of purchases are still paid for with cash.
(Bank of Canada)
Of Canadians carry cash on them.
(BNN)
$46.50
The average amount of cash Canadians carry on them.
(Financial Post)
While there has been plenty of talk about the supposed move to a cashless society, it seems, for now, cash is still king.
Cash is indeed still prevalent in many businesses. Yours might be one of them. With the costs of cash mounting and the average value of cash transactions staying low, you might be wondering how you can better manage cash so you can continue accepting it. After all, cash may be how many of your customers want to pay.
Cash automation technology is here to help. With new machines and advanced capabilities, businesses all across Canada are realizing the benefits of better cash handling and cash management.
This comprehensive guide will introduce you to cash automation. You'll learn what it is and what a complete solution should look like. The effects of poor cash handling will also be illuminated. Finally, you'll explore the benefits of cash automation solutions and learn how to pick the right provider for your business.
Download pdf
Let CashTech Currency help as you face your toughest cash management challenges, so you can keep your business growing.
Request a Consultation