All Smart Safes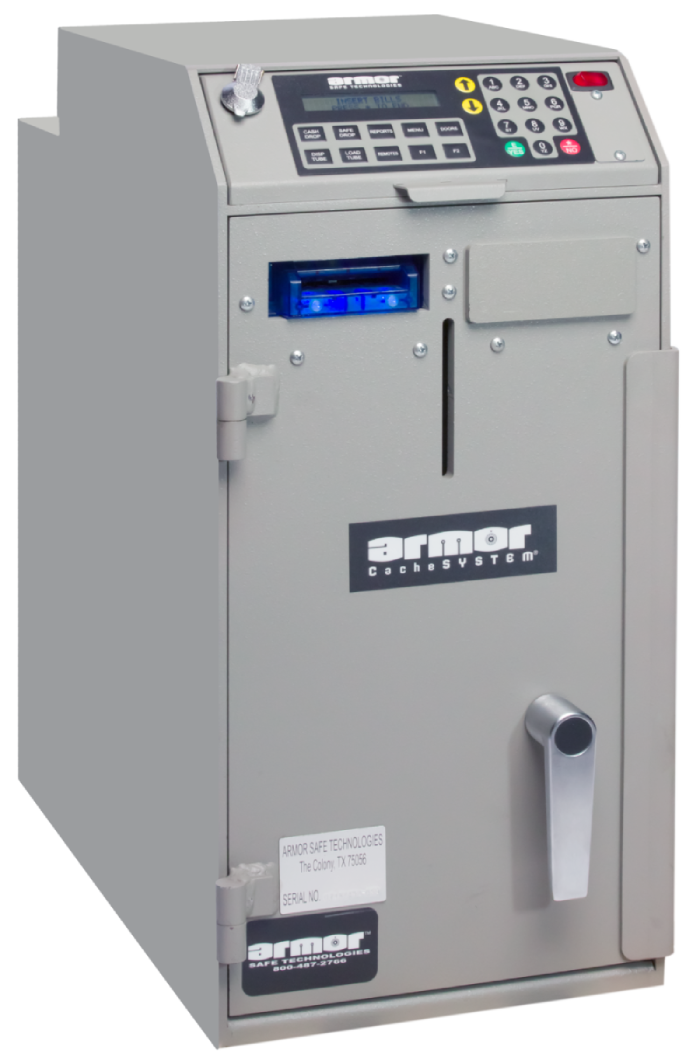 Overview
Armor 2400 Series Smart Safe
Every Armor safe is a complete cash handling solution that offers supreme confidence and peace of mind.
The Armor Safe CacheSYSTEM® 2400 safe provides cash security and much greater employee accountability through an audit trail that connects each transaction to a registered user. Cash register close-out is more efficient and error-free while deposit preparation is reduced from hours to just a couple of minutes.
Collect and secure cash; count and validate funds; and audit and report activity.
Can be configured to communicate with CashTechIQ software.
Specifications
Width

12" (305mm)

Depth

23" (585mm)

Height

25 1/4" (642mm) / 31" (787mm) w/optional base

Weight

approx. 165 lbs. (74.8kg)

Power supply

Auto ranging for international or domestic use

Security

3/8-inch steel plate self-locking vault door with adjustable hinges
Three 1-inch chrome-plated locking bolts protected by a drill resistant hard plate and a spring-loaded re-locker
Interlocking back flange to prevent hinge attack
Four floor holes for bolt down

Equipped with

Drop drawer (7" W x 9" D x 1/2" H)
User-friendly, liquid-resistant keypad