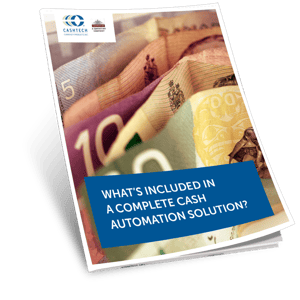 You might be wondering how exactly you can go about getting a complete cash automation solution. The first step will be to survey your business's needs.

Once you've done that, it will be easier to compare your needs to what's included in a complete cash automation solution.

What should you look for when you adopt an automation solution for cash management in your business? There are a few must-haves you should be on the lookout for.


In this whitepaper, we take a look at:
Cash handling equipment
Supplies
Maintenance
And more!
Download this whitepaper to learn more about complete cash automation solutions.