All Coin and Note Recyclers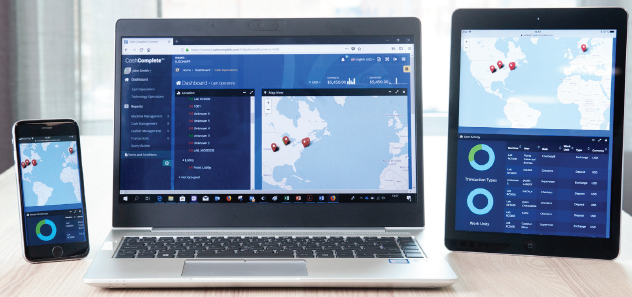 Overview
SUZOHAPP CashComplete™ Connect
CashComplete™ Connect is a comprehensive and sophisticated cloud-based payment management platform. It integrates all your cash management technology into an ecosystem.
By connecting all the cash handling machines, Point of Sale (POS) systems and other points where cash transactions take place, CashComplete™ Connect enables managers and executives to understand what's happening across the entire organization without having to manually interact with multiple systems or consolidate reports. This information from payment management hardware, software, and back office systems comes together in an easy-to-use, seamless way, making effective cash management easier than ever.
The CashComplete Connect platform is currently available in Basic, Enterprise and Retail editions, with the Transportation Edition coming soon.
Get a Complete SUZOHAPP System with the CashTech Complete Cash Management Package
The CashTech Complete Cash Management Package is an industry-leading turnkey cash management solution. This all-in-one cash management package includes your choice of SUZOHAPP hardware, the CashComplete™ Connect software platform, and comprehensive service support and training. This comprehensive package is the easiest way to manage your company's cash efficiently and effectively.
Specifications
| | | | |
| --- | --- | --- | --- |
| | Basic | Enterprise | Retail |
| Real time dashboards with machine, cash and user status | X | X | X |
| Real time machine error notification | X | X | X |
| Basic reporting for machines, cash, users and transactions | X | X | X |
| Configure and modify machines, users and sites | X | X | X |
| Multi language and currency supported | X | X | X |
| Advanced reporting and analytics | | X | X |
| Real time alerting via email and SMS | | X | X |
| Centralized machine user management | | X | X |
| Smart Groups™ for sites and machine users | | X | X |
| Advanced user permissions | | X | X |
| Advanced REST API for full read/write access to data | | X | X |
| Support for selected third party devices | | X | X |
| Retail cashier balancing including POS integration | | | X |
| Retail operations dashboard | | | X |
| Service Level Agreement | N/A | X | X |
Supplies