Card Printing Solutions
Design and print digital identification cards from your desktop to increase monitoring and security of your business, your employees and your customers.
CashTech offers ID Card Printers from Datacard Group to meet your unique business needs. Smaller models are available for infrequent printing and larger equipment for high volume use. Small or large, ID Card Printers ensure you are in control of design and issuing of all cards. All cards can be monitored online with custom software to address your needs.
ID Card Printers can also help you with your Gift Card programs and Customer Loyalty Card needs. CashTech has the solution to produce dynamic, highly personalized financial cards, gift cards and secure ID cards with superior speed and uptime so that you can produce large volume of cards if you need to.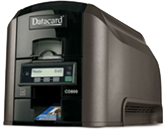 Desktop ID Printers
An ID printer is the ideal equipment to design and print a wealth of digital identification card solutions for any size business or industry. In addition to the card printing equipment itself, included are card printing software programs that allow you to create personalized solutions to meet your specific business requirements.
View All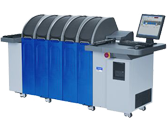 Central Card Issuance
Produce dynamic, highly personalized financial cards, gift cards and secure IDs with superior speed and uptime. Use a range of innovative technologies to engage cardholders and maximize security.
View All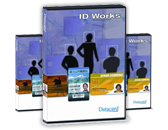 Card Design & Delivery Software
Whether you wish to issue employee badges, membership Club Cards, student ID's, turn to Datacard, the world's most trusted brand in photo ID solutions. Our wide range of solutions lets you find a perfect match for your needs. Get the precise card functionality, security levels and cost-per-card you are looking for, plus proven reliability and plug and play simplicity.
View All