All Currency Counters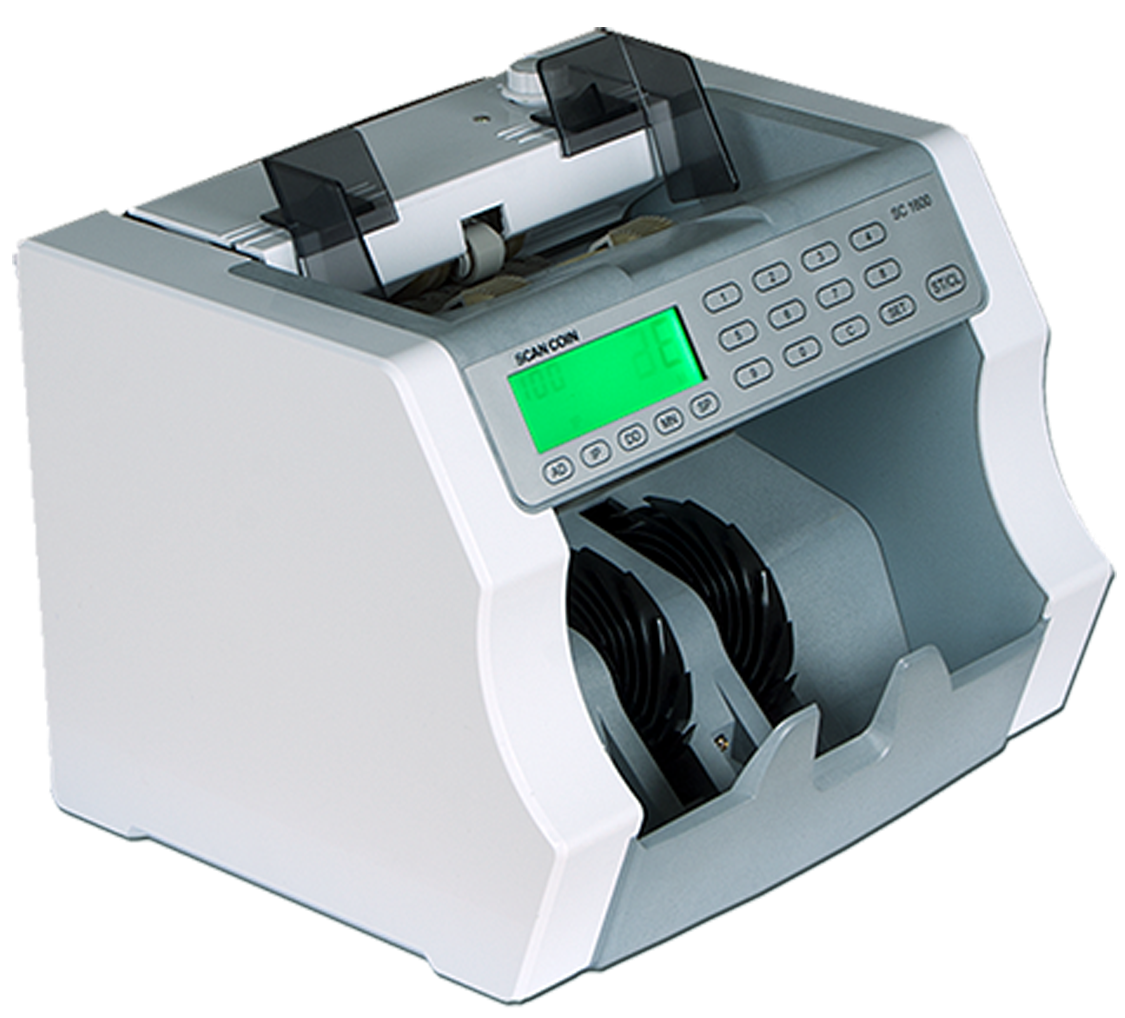 Overview
SUZOHAPP SC-1700 Currency Counter
The SUZOHAPP SC-1700 is a high speed cash counting and validation machine, capable of operating at up to 1,500 banknotes per minute.
This currency counter and sorter has been dramatically modernized by a new software package and electronics, increasing stability, accuracy and counterfeit protection. Fake note detection is handled using sophisticated magnetic ink recognition and ultraviolet light detection to verify the banknotes' authenticity.
Updates are easy too. The SC-17 connects to a PC with the push of a button, ready to update software.
Available with Standard and UV Counterfeit Detection.
** Available in the US only.
Specifications
| | |
| --- | --- |
| Dimensions (W x D x H) | 270 mm x 250 mm x 230 mm (10.6" x 9.8" x 9.0") |
| Weight | Approx. 5.7kg (12.6 lbs.) |
| Min Document Size | 110 x 50 mm (4.33" x 1.97") |
| Max Document Size | 185 x 90 mm (7.28" x 3.54") |
| Speed Range | 800/1,000/1,200/1,500 notes per minute |
| Input Hopper Capacity | 500 new notes |
| Output Stacker Capacity | 200 new notes |
| Capacity Power | 99-245 V, 50/60 Hz |
| Power Supply Consumption | 40W |
| Consumption Feed System | Friction |